2021 Annual Conference San Antonio
We're looking forward to seeing you in person in San Antonio, Texas. Please visit our annual conference website here for more information.
https://2021conference.ieeepcic.com/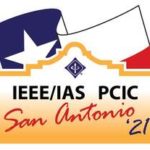 2020 Annual Awards Presentation
Congratulations to our 2020 Award Recipients! We held the annual Awards Presentation virtually due to COVID, but please view the presentation here and congratulate the recipients: https://www.dropbox.com/s/rhtvntcvjjsca06/PCIC%202020%20Awards%20Presentation.mp4?dl=0
2019 Awards Luncheon Program - Rev 3a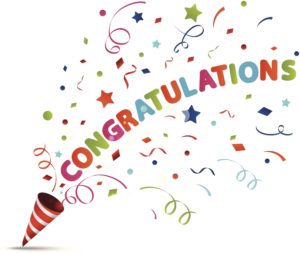 2020 Annual Conference Cancelled
Due to circumstances beyond our control, we regret to announce the cancellation of the September 2020 IEEE IAS Petroleum and Chemical Industry Committee Conference for Atlanta. While this is not the outcome that the organizing committee had hoped for, it does ensure the safety of our PCIC community and the general health of the public.
With the continued resurgence of COVID-19 within the State of Georgia, in particular Atlanta, along with the city prohibiting even moderately-sized public gatherings, it will be impossible to hold the event as originally planned.
Our Local Committee extends their appreciation to the dedicated attendees who registered early and the valued vendors who graciously committed to sponsoring our conference in Atlanta.
Next Steps For You
It is essential to contact the hotel to cancel your hotel accommodation as soon as possible to ensure your credit card on file will not be charged.
Atlanta Marriott Marquis
​Phone: (404) 521-0000
Conference registrants will receive a full refund. We will send an email to all registrants with updated information shortly.
For those papers that have been completed for the 2020 conference, the authors will be notified by the Technical Subcommittee regarding the next steps for paper publication and paper presentations in 2021.
Due to the carryover of the 2020 paper presentations to the 2021 conference, no additional paper abstracts are being accepted for the 2021 conference.
Again, we apologize for any inconvenience you might incur as a result of this cancellation. Feel free to contact me with any questions.
We look forward to seeing everyone again at the 2021 PCIC Conference in San Antonio, TX, during September 13-16, 2021.
Thank you,
Art Neubauer
66th Annual PCIC Conference
Vancouver ~ 2019
Thank you for your attendance at the conference. Pictures are available here.
The PCIC annual conference is rotated across North American locations of industry strength to attract national and international participation.
IEEE-PCIC Calgary 2017 Publicity Release
The IEEE Industry Applications Society held its 64th Annual Technical Conference of the Petroleum and Chemical Industry Committee (PCIC) at the Telus Convention Centre and surrounding hotels in Calgary, Alberta, Canada, from September 18-20, 2017.
1,460 registered attendees from 18 countries participated in the PCIC 2017 Conference, including 365 first time attendees. The PCIC Technical Program featured papers focused on issues faced by practicing electrical engineers in the petroleum and chemical industry that are resolved through modern solution and application technologies.  The PCIC also sponsored a number of IEEE Standards activities during the conference.
At the conclusion of the 2017 conference, the PCIC sponsored Tutorials for 295 registered attendees.  PCIC Tutorials are designed to provide technology transfer between experienced application engineers and those desiring a continued education.
The 2018 IEEE PCIC Conference will be held September 24-26, 2018, in Cincinnati, Ohio, USA.
Click here to view photos of the Award Winners.
PCIC has a long and storied history, and the PCIC brand has been used to host a number of international conferences. The success of the PCIC brand is built upon high quality papers, personal recognition and reward, valued standards activities, mentoring, tutorials and networking.
The annual IEEE-PCIC conference is an exchange of technical ideas – not a trade show – that brings together professionals with a common focus on electrical installations and safety. The PCIC Executive and Local Committees take great pride in providing a high quality conference while keeping registration and participation costs reasonable.
PCIC is the best educational value for anyone working in the petrochemical electrical field. Here's why:
Conference papers and tutorials are authored by many of the most respected minds in the industry. Great care is taken to ensure that presentations are free of commercial content.
Many PCIC members participate in writing industry standards. Working groups meet prior to the start of the conference to work on standards for the IEEE, API and other organizations. These meetings are open to all conference registrants.
Vendors are an integral part of PCIC. They support the technical and professional goals of the Conference, author papers, sponsor Conference functions and host evening hospitality events.
PCIC Sponsored Standards
The PCIC Standards Subcommittee coordinates the activities of 51 IEEE and other industry related standards, and approximately 40% of those standards are in an active PAR at any given time. The individual Standard Committees establish a Working Group to meet, discuss, and make the technical decisions necessary to form and maintain their Standard. These Working Groups meet year round, but many of them arrange their meeting schedule a few days before or after the PCIC Annual Conference.
For more detailed information on the standards hosted by PCIC, click here​.
Professional Development Opportunities
PCIC strives to improve the industry through its members. In addition to Standards work, each year at the end of the technical conference there are a number of engaging and informative tutorials taught by experts in their field. The tutorials cover a wide range of topics vital to the petroleum and chemical industries. The role of the Tutorials Subcommittee within PCIC is to provide the opportunity for continuing education to the PCIC attendees by having tutorial sessions addressing issues of interest to the attendees including existing and new technologies, and providing the opportunity for attendees to earn CEU and PDH credits in the process.
Continuing Education Units (CEUs) are available for the PCIC tutorials attended at the annual PCIC Conference. These are available from IEEE providing the required fee is paid and all CEU requirements are completed and submitted.
PCIC provides an opportunity for attendees to earn 0.35 CEUs for participation in each tutorial. These units are based on documented participation and competency testing, and are issued through IEEE. CEUs can only be offered for participation in tutorials, as testing is a requirement of the CEU process.

PCIC has a process for attendees to log and receive a PDH certificate for attendance at conference papers, participation in standards activities, authoring and presenting papers, performing technical paper reviews, and technical leadership.
​Many organizations accept PDH hours as evidence of continued education. It is the responsibility of the attendee to determine what conference activities meet their organization's educational requirements.
Data Privacy Opt-In
The General Data Protection Regulation (GDPR) is the European-wide regulation that mandates the protection of data for people living in and/or that are from the European Union. This will impact every organization that controls or processes data on these populations, regardless of where that organization is located, and is to go into effect on May 25, 2018.
The PCIC and our parent organizations IEEE/IAS all have a global presence, so this applies to our organizations, our members, and all those that participate in any of our activities. Please provide your acceptance of these privacy policies and "opt-in" for electronic communications regarding this year's conference and any future PCIC communications at this page: https://ieeepcic.com/member-resources/data-privacy-opt-in/
As in years past, you'll be able to "opt out" of future correspondence if so desired. If you are a member of IEEE, you may have already received a notice requesting your acceptance of the updated IEEE privacy policies impacted by the new GDPR. We apologize in advance for the multiple requests expected to address these same policies, but ask your patience as we work through the new IEEE and global privacy policies.